Home-from-Home for You and Your Doggies at…
"Woofs, Walks and Wellies"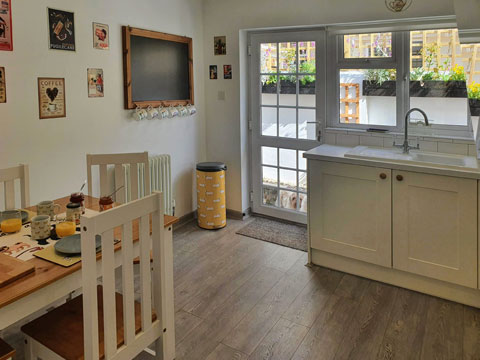 On the edge of the New Forest in Alderholt and 30 minutes from lovely, dog-friendly, sandy beaches is our beautiful detached bungalow, designed to be dog-friendly, in a quiet cul-de-sac, with wooded walks straight from the doorstep.
We welcome up to 5 dogs free of charge, and we want them to feel at home here as much as you do.
The spacious garden (back and front) is completely secure, with 6ft. fences enclosing an inviting terrace where you can relax with a drink and a meal.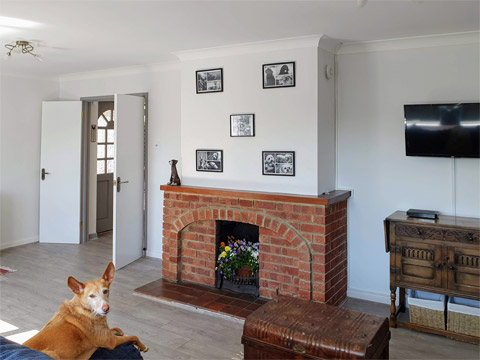 The bungalow has two double bedrooms, two bathrooms (one ensuite), a spacious lounge, and a well-equipped kitchen with everything you need for a self-catering holiday (bungalow details, photo gallery).
Please note: strictly no smoking in the bungalow.
The village of Alderholt is a 5-minute drive from Fordingbridge, a small, picturesque, country town on the banks of the river Avon (location map).
My husband and I have 7 rescue dogs of our own, ranging from 3 to 17 years old. I absolutely love dogs, it's my passion, and I understand how important it is to relax on holiday knowing that your dogs love being there with you.
We hope we can soon welcome you at "Woofs, Walks and Wellies"!