Bungalow Details
Up to 5 dogs free of charge. Please contact us if you want to bring a bigger pack.
For the dogs
Outside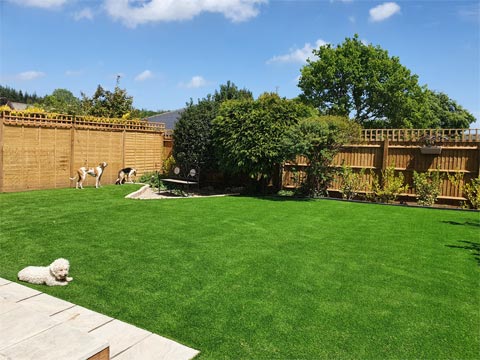 Large enclosed back garden and smaller front garden (over 6ft fence all around). If you want sometimes to separate your dogs, there is a small gate between the back and the front garden that you can close.
Top quality artificial grass in the back garden. (Prevents digging. Also easy to see poos and pick them up!)
Garden hose
Garden lights in the front, side, and back of the garden.
Wooded path, literally 2 minutes' walk from the bungalow, leading to a meadow and woodlands
You can hire a good size enclosed field, 10 minutes away by car in Bickton, just south of Fordingbridge (Wild and Free Dog Meadows).
Inside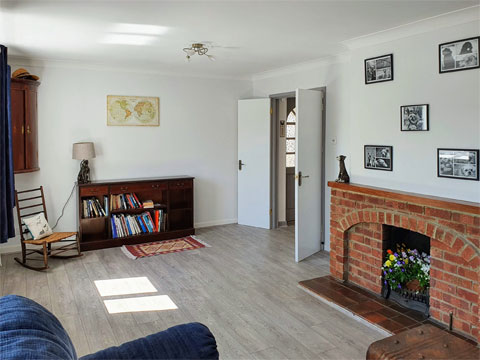 Spacious lounge (lots of space if you use crates)
Dogs allowed on sofas
Dogs allowed on beds if you bring your own bedding
Laminated flooring throughout. Easy to clean. Rugs can be removed if necessary (in case any dog is prone to "accidents").
There are 3 doors leading to the garden. The main entrance connects to the front garden, the kitchen door to the side path, and the main bedroom directly to the back garden. (Very handy if your dogs sleep in your room and need to go out during the night.)
For humans
Outside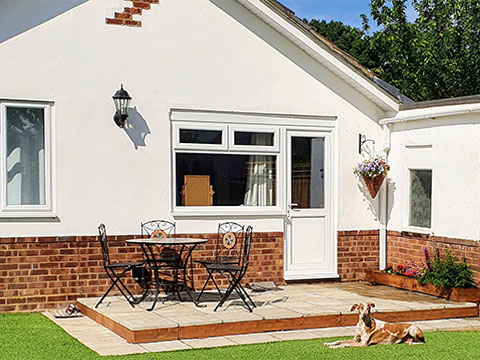 Secure front gate
Drive-in for 2/3 cars
Lovely sunny garden with terrace
Inside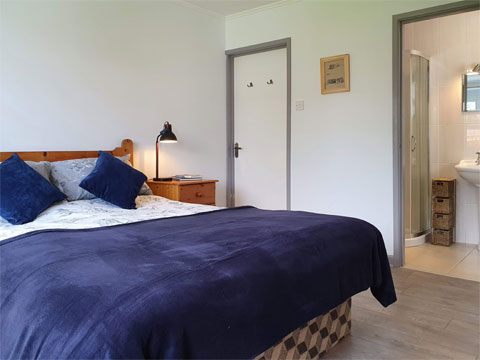 Two double bedrooms, one with ensuite bathroom
Another, separate, bathroom
Cosy lounge with 2 comfortable sofas and a window seat
Television
Wi-Fi
Kitchen with a table and chairs, washing machine, fridge freezer, oven and hob, microwave, toaster, USB plug
Gas central heating
Towels and bed linen included (except if dogs sleep on the beds, please bring your own bedding).